How to Contact a Support Specialist Without Leaving the App?
How to contact us​
To contact a support specialist for help with your Chative.IO account:
Step 1: Login to your account.
Step 2: Click the ? icon at the bottom left of the platform.
Step 3: Select the In-app support option to contact us.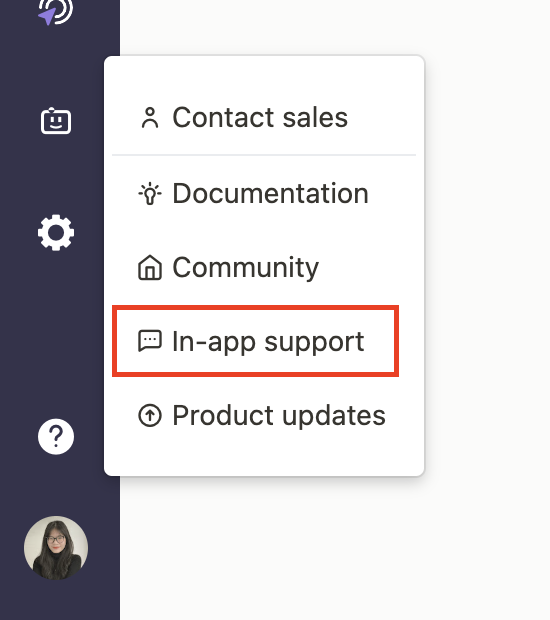 Ask for support requirements​
Before contacting our support team for help, please gather this information:
A detailed explanation of your issue, including steps to do the process. Screenshots or a recorded video showing the issue would help a lot.
Whether the problem is consistent and reproducible when you test it on different browsers. In cases the issue behaves differently in each browser, please tell us the types and versions of the browser you are using.
Join our community​
Join our Discord community to connect with fellow users, share ideas, and receive updates. Your participation helps shape the future of Chative.IO.