How To Leverage Reports For Conversation Analytics
Conversation reports provide valuable insights to assess the effectiveness of agent handling and identify the busiest times for your team. By accessing the team report in Chative.IO, you can make informed decisions about agent allocation to support customers during peak periods.
To see the report:
Step 1: Click on Reports from the sidebar
Step 2: In Traffic section, click Conversations to see the main 4 line charts about Conversations, Open conversations, Participated conversations and closed conversations.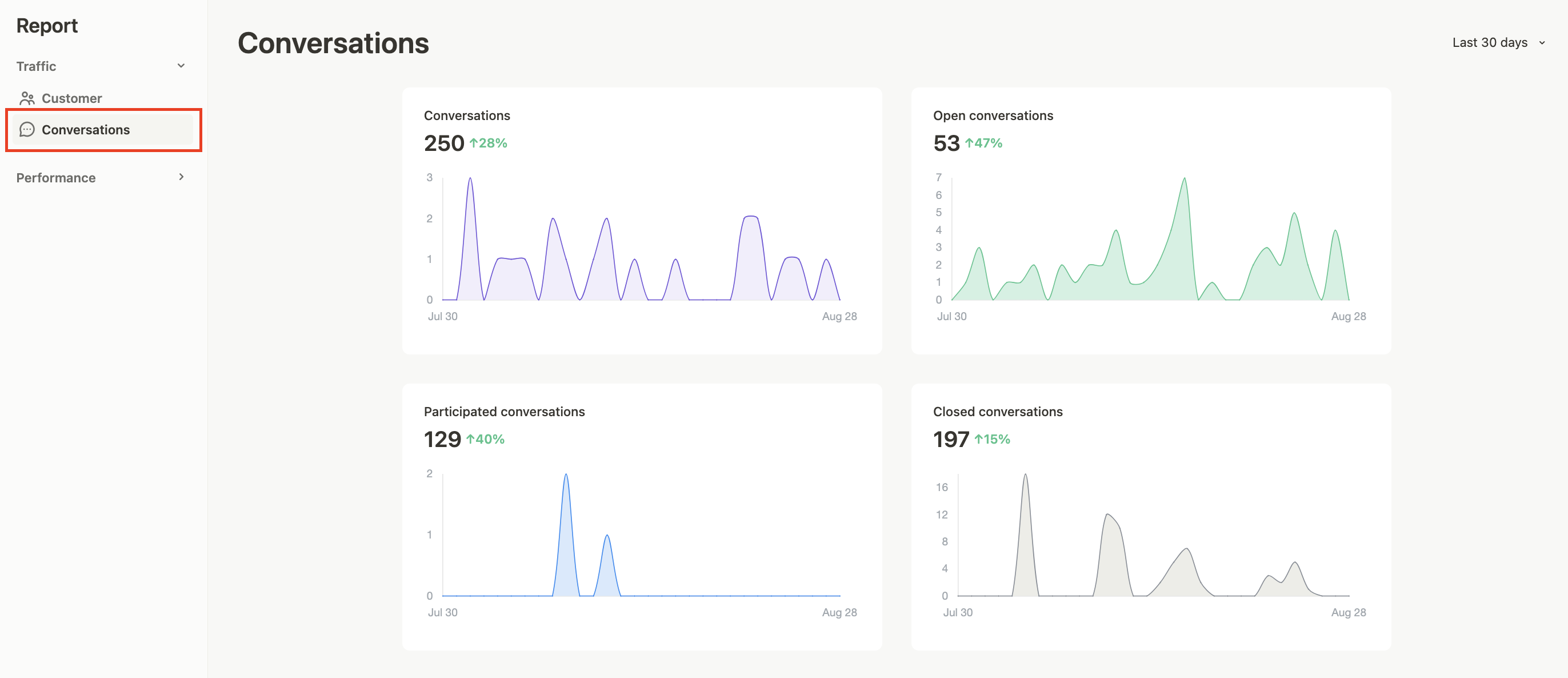 The Conversation Overview section provides essential metrics for tracking the volume of conversations over time, helping you identify long-term growth trends and make informed decisions. It includes:
Number of total conversations​
Track the trend of new conversations handled over time, with the following available metrics:
The Number of Open Conversations: Total number of new conversations started.
The Number of Participated Conversations: Total number of conversations to which your agents have replied.
The Number of Closed Conversations: Count of conversations closed (each conversation is counted once, even if closed multiple times).
💡 Easily filter the time range for reports by selecting options like 7 days, 30 days, 60 days, or 90 days from the top right corner.
Business Busy Periods​
Identify least and most responsive periods for your teams to address support roster gaps effectively and optimize customer support.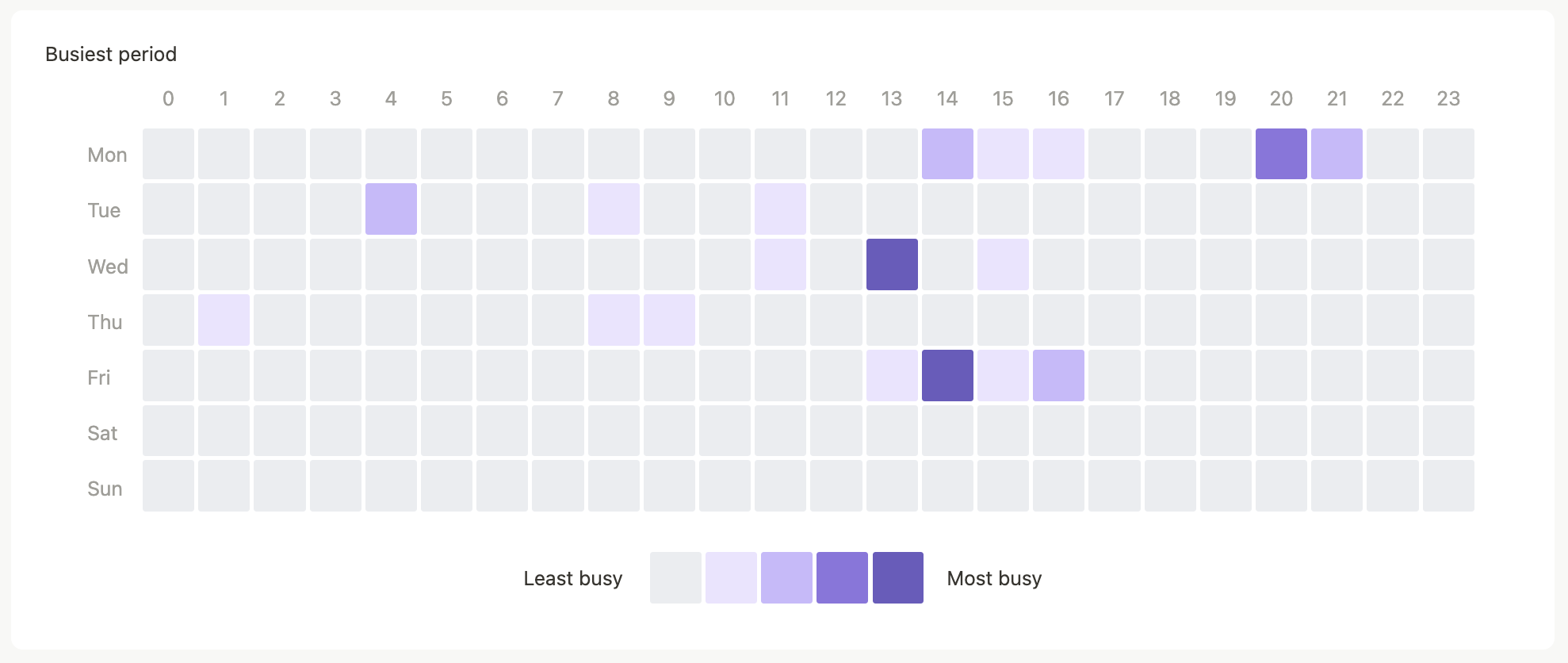 Please note that analyzing business busy periods helps optimize your team's availability and improve customer support services.