Streamlining Customers & Conversations Across All Touchpoints In A Single Place
Welcome to the Chative.IO Inbox, the heart of all your messages and interactions! It's like a control center where you can manage messages from all your different channels. From here, you can chat directly with your customers, no matter where they reach out from.
No more switching between platforms! You can chat with customers right here, and the best part? You'll have all the info you need about the customer right there as you chat. How convenient is that? Let's explore more now!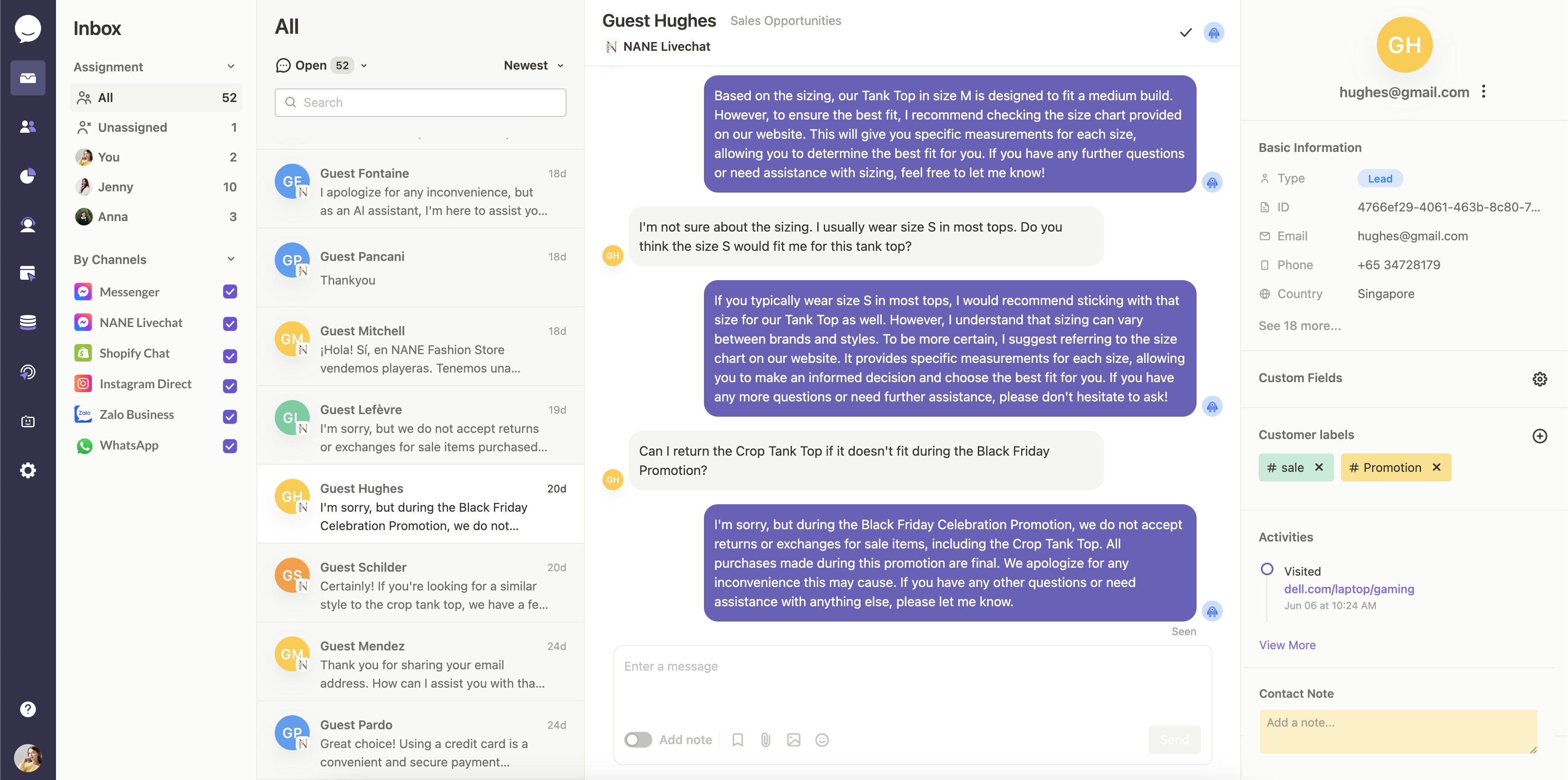 The Chative.IO Inbox is structured into four main columns: the Quick Access Toolbar, the chat conversation list with search tools, the conversation box, and the customer's profile.
Quick Access Toolbar: Provides fast and direct access to ongoing conversations, allowing users to easily manage and engage with chats without taking extra steps.
Conversation list with search tools: ****Gathers all your conversations with customers. You can search by typing keywords or use filters to find specific conversations.
Chat conversation: Shows the content of the selected conversation.
Customer information: Displays collected customer details from before or during the conversation.