Connect Seamlessly with Customers Using Instagram Business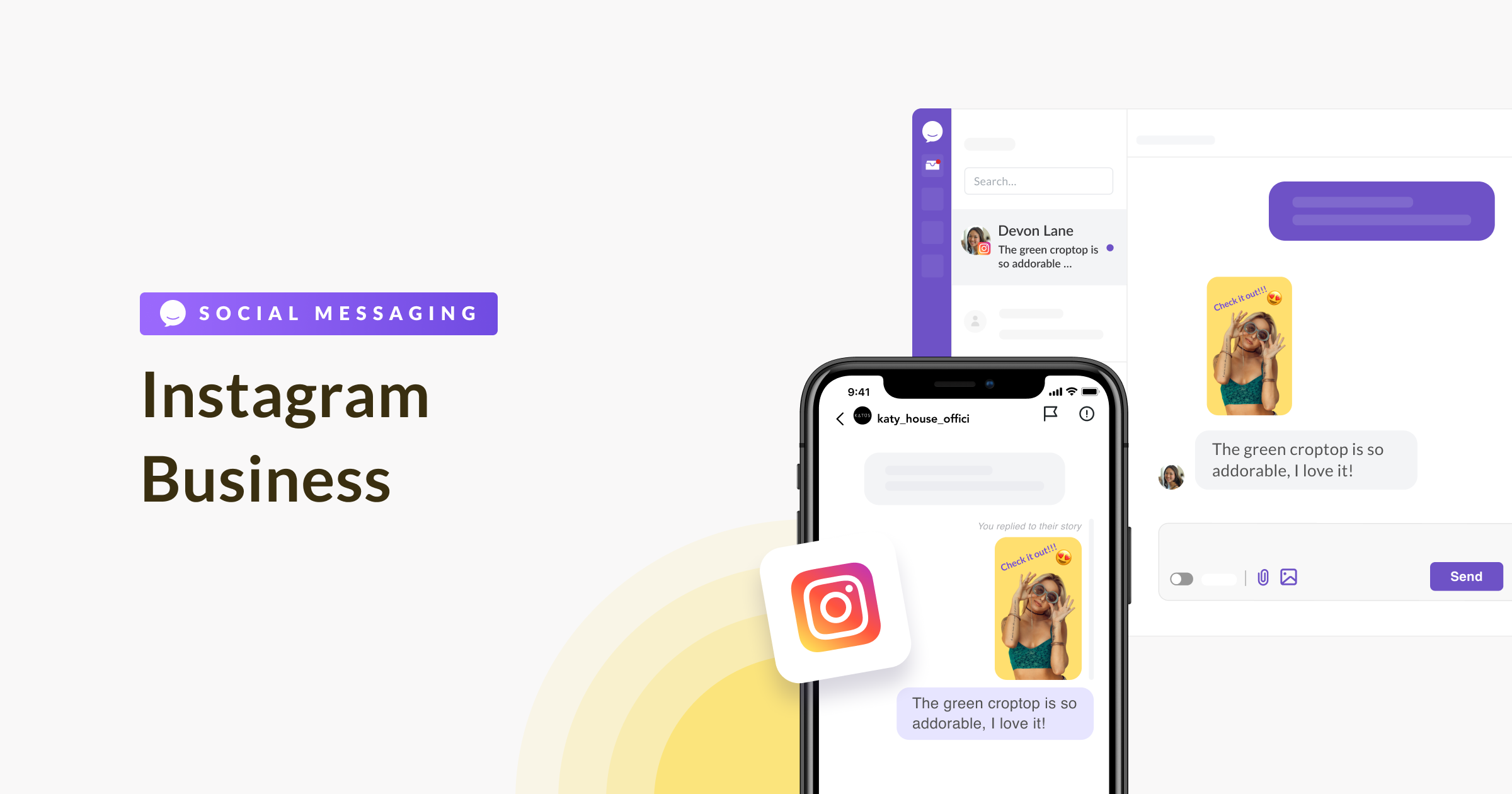 Are you tired of juggling between Instagram accounts to manage your Direct Messages? Well, we've got fantastic news for you! All your messages from different Instagram Business accounts are neatly organized in one place.
Ready to streamline your Instagram conversations? By linking your Instagram account to Chative, you can handle all your Instagram chats right from the Chative.IO inbox.
Before connecting your Instagram Business to Chative.IO, make sure your Instagram Business meets these requirements:
It's set up as a business account.
It's linked to a Facebook page.
If your Instagram Business is all set, let's get connected with Chative.IO. Just follow these simple steps:
Step 1: Go to Channels from your navigation and hit the Create new channels button
Step 2: Enter your desired Channel name, select the Instagram Business option, and click Create.
Step 3: Connect your Instagram Business Account to Chative.IO by clicking Connect to your Instagram Business.
Step 4: Choose your Facebook page that's linked to your Instagram account in the Instagram Business Account section.
Step 5: Make sure to give us full permission to access your pages and click on Done.
Step 6: Pick a page from the list you just selected in Step 4 to link to Chative.IO.
If you want to make changes to your Instagram Business Accounts list or add a new one, simply disconnect the current Facebook page and click on Reload Instagram Business Accounts.
That's all it takes! Your Instagram conversations are now smoothly integrated into Chative.IO Inbox.
💡 You can only connect one channel to one Instagram account. If you wish to add more than one account, please create a new channel for each additional page.