Connect Seamlessly with Customers Using Zalo OA
Connecting with your customers on Zalo is a smart move, as many prefer this communication channel. Don't miss out on the chance to chat with your customers effectively by directing all Zalo messages to Chative.IO Inbox. This integration empowers you to efficiently manage both incoming and outgoing messages across multiple platforms.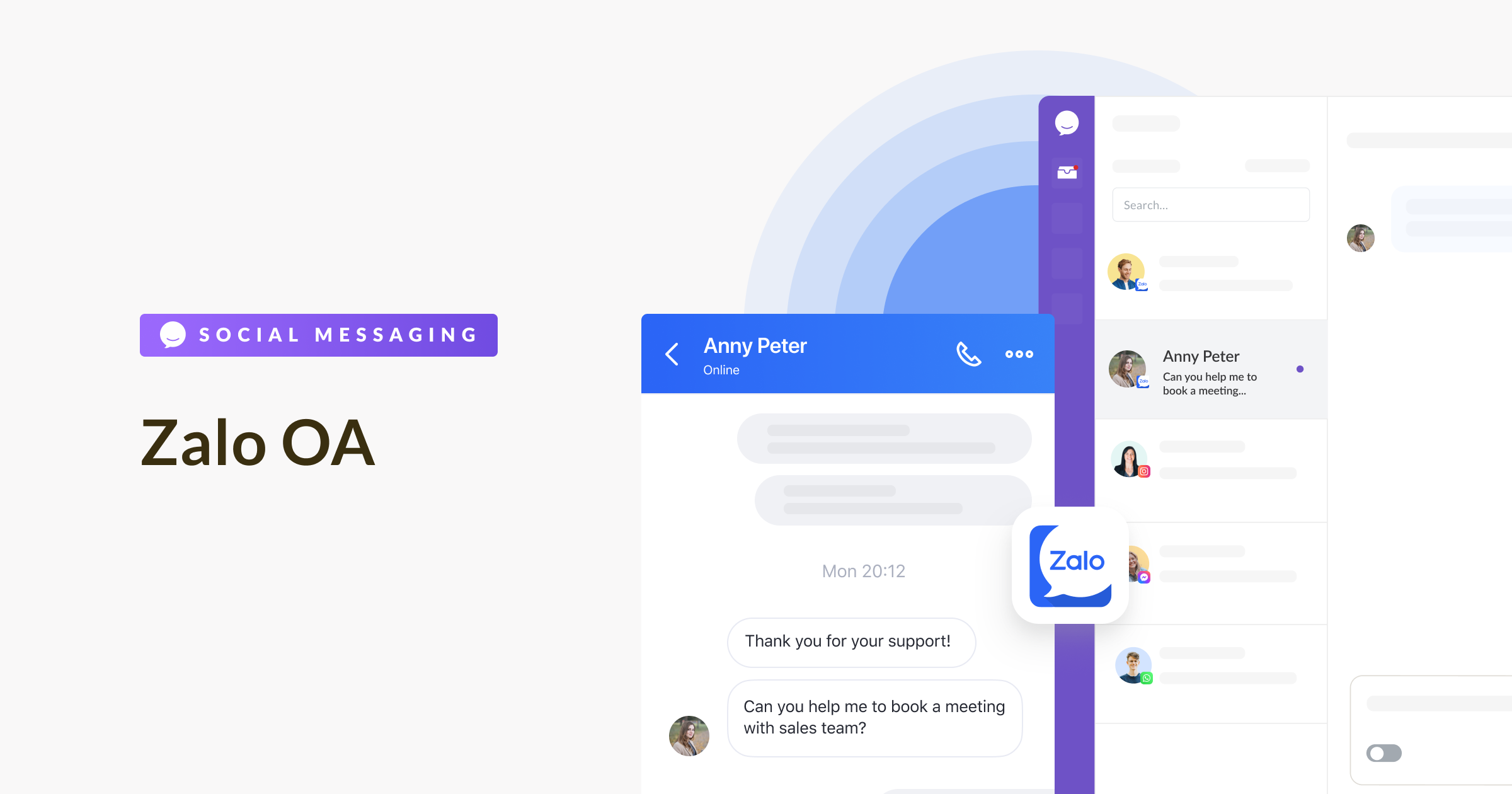 With just a few simple steps, you can easily connect Chative.IO with your Zalo OA.
💡 Please make sure you have a Zalo Official Account set up and ready before connecting it to Chative.IO.
Connect Chative.IO with Zalo OA​
Setting up the integration will only take a few minutes. Here's how:
Step 1: Navigate to Channels in your Chative.IO account and create a new Zalo channel.
Step 2: In the Zalo Page section, click on the Connect to your Zalo button.
Step 3: You have the option to connect using a QR code or by logging in with your password.
Step 4: Choose the Official Account that you wish to link with Chative.IO.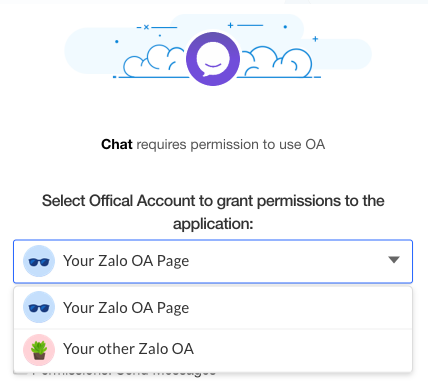 Step 5: Please make sure to give us full permission to manage your Official Account.
And that's all there is to it for setting up your Zalo OA in Chative.IO! Go ahead and send the first message to your Zalo Messages. You'll see the message in your live chat Inbox as well.
💡 You can only connect one channel to one Zalo OA. If you wish to add more than one Zalo OA, please create a new channel for each additional page.
Disconnect Zalo OA​
If you want to disconnect your Zalo OA or replace the current account with a new one, simply click the Disconnect button next to the currently connected one.

And there you go! You've got a handle on all the setup steps for your Zalo OA within Chative.IO. But guess what? There's more to explore!
Let's move on to the next step: adding live chat to your website. This way, you can receive and respond to messages from your customers within Chative.IO.